5 Songs Guaranteed to Make You Hungry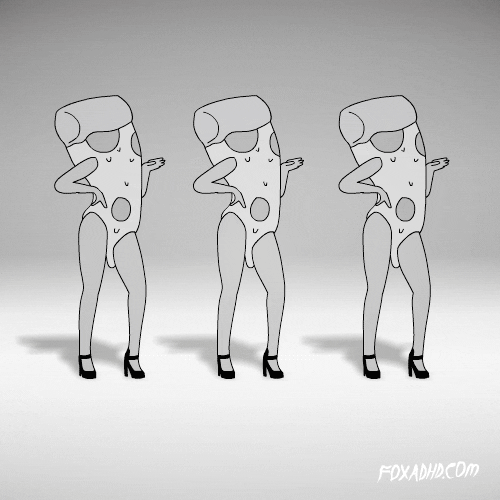 This may sound bananas to you but there are actually hundreds of artists and bands that use food to get an important message across to their fans. I am not yolking when I say the following artists do a great job at utilizing this tactic. These songs are a big dill and I guarantee they will be your jam!
Lettuce celebrate their ability to take such heavy, day to day issues we experience, in a way that grabs our attention and provide us with a unique and creative way to shed light on issues we may struggle with.  I donut know about you but I certainly appreciate these type of tactics because their songs are quite enjoyable to listen to. By the way, thanks for pudding up with me and all of these puns!
That's Amore by Dean Martin
If there's anyway to sweep a girl off her feet it's by saying, "When the moon hits your eyes like a big (pepperoni with extra cheese) pizza pie, that's amore!" Dean Martin demonstrates how to appreciate a woman without objectifying her in a derogatory way. Women come in all different shapes and sizes, but they all have some type of sparkle in their eye that draws another person in and appreciate who they are as a person. 
Buttered Popcorn by The Supremes
If you watch a movie and don't stuff your face with popcorn, did you really watch a movie? Eating popcorn is both a blessing a curse. It's a blessing because it's delicious and the leftover butter on our fingers makes for a tasty snack for later. It's a curse because it contributes to our unhealthy eating habits which can be detrimental to our health. It's inevitable for any human to encounter an obstacle caused by ourselves, but a majority of the time it's the ones we love that struggle the most because of it. No one wants to watch someone they love suffer which is exactly why The Supremes share a story about a woman whose involved with a man whose life revolves around Buttered Popcorn and has no concern for anything else. 
Cigarettes and Chocolate Milk by Rufus Wainright
Cigarettes and chocolate milk are amongst the long list of things that Rufus Wainright admits to being addicted to. This song is best described as an "ode to subtle addictions and the way our compulsions rule our lives." Rufus uses this song to come clean and take full responsibility for his addictions, but in return he asks to "please be kind if I'm a mess."  
Biscuits by Kacey Musgraves
We've all done something worth gossiping about but Kacey Musgraves says to, "Mind your biscuits and life will be gravy!" In other words, we should all focus on ourselves and not waste our time judging others. Judging someone based on who they are or what they do won't benefit you in any way, shape or form and Musgraves doesn't want us to forget that! 
American Pie by Don Mclean
Back in 1959, Don Mclean came across an article in the newspaper which discussed a plane crash, that took the lives of three rock and roll musicians: Buddy Holly, Ritchie Valens, and J. P. "The Big Bopper" Richardson. February 3rd, 1959 might be a normal day for a millennial, but anyone who lived throughout the 50's and 60's refers to that day as "The Day The Music Died." Don's inspiration to write American Pie came from wanting to keep their memories alive. Every line holds a significant meaning and paints a vivid picture in your head.
In an interview, Don Mclean says, "It was an indescribable photograph of America that I tried to capture in words and music and then was fortunate enough through the help of others to make a successful recording. I would say to young songwriters who are starting out to immerse yourself in beautiful music and beautiful lyrics and think about every word you say in a song."
If you like this track, be sure to check out…
What Can We Take Away From The Kooks Burrito Controversy? >>